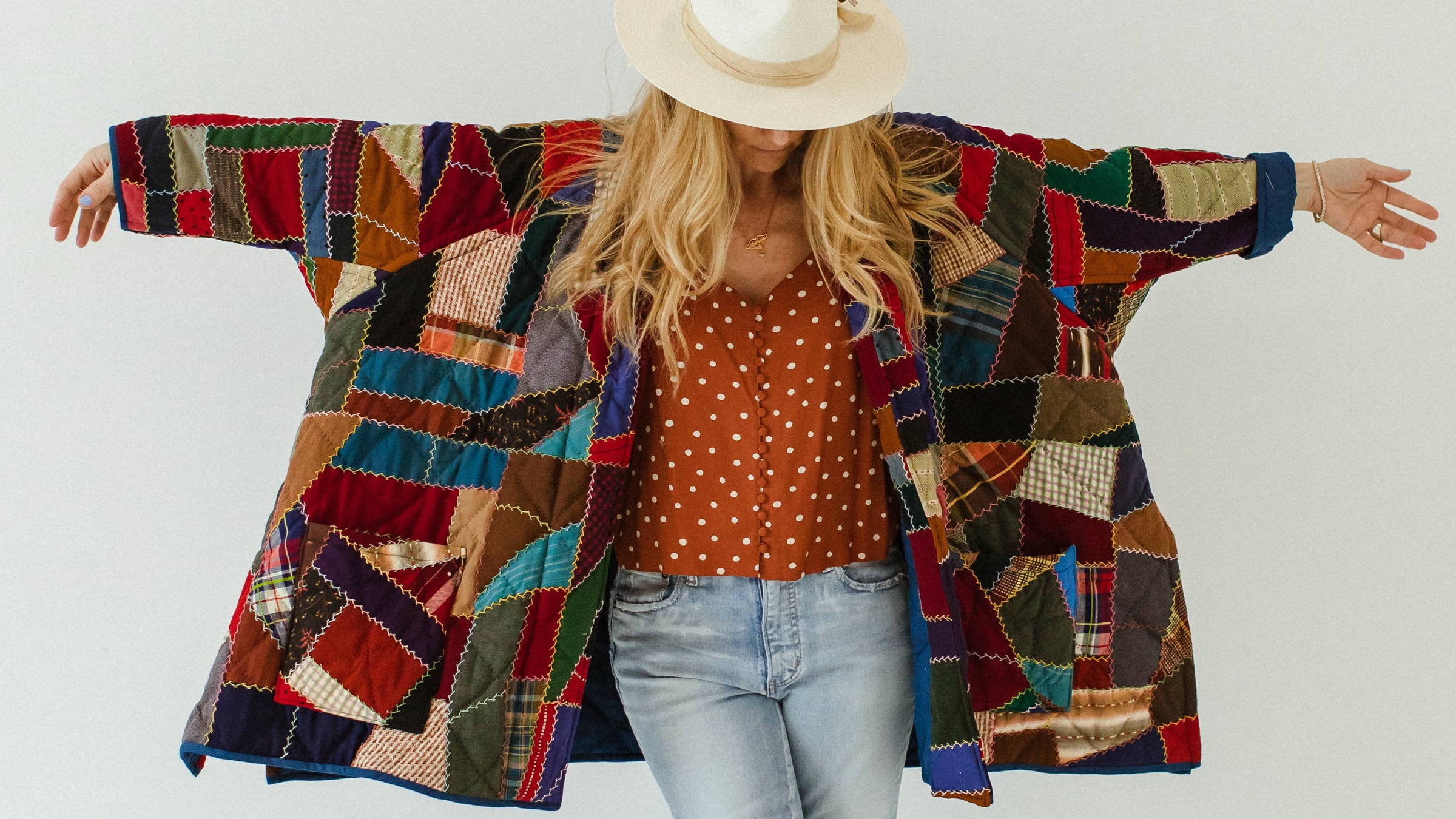 ---
Our true calling is repurposing antique textiles and reinventing them for daily wear.
To start the process of customizing your heirloom, please purchase one of the custom listings below and fill out the custom form to let us know more about your piece.
After discussing these details and agreeing upon a style, place your heirloom in the mail along with a copy of the custom form below and we will take care of the rest!
Review our coat styles here to find your preference.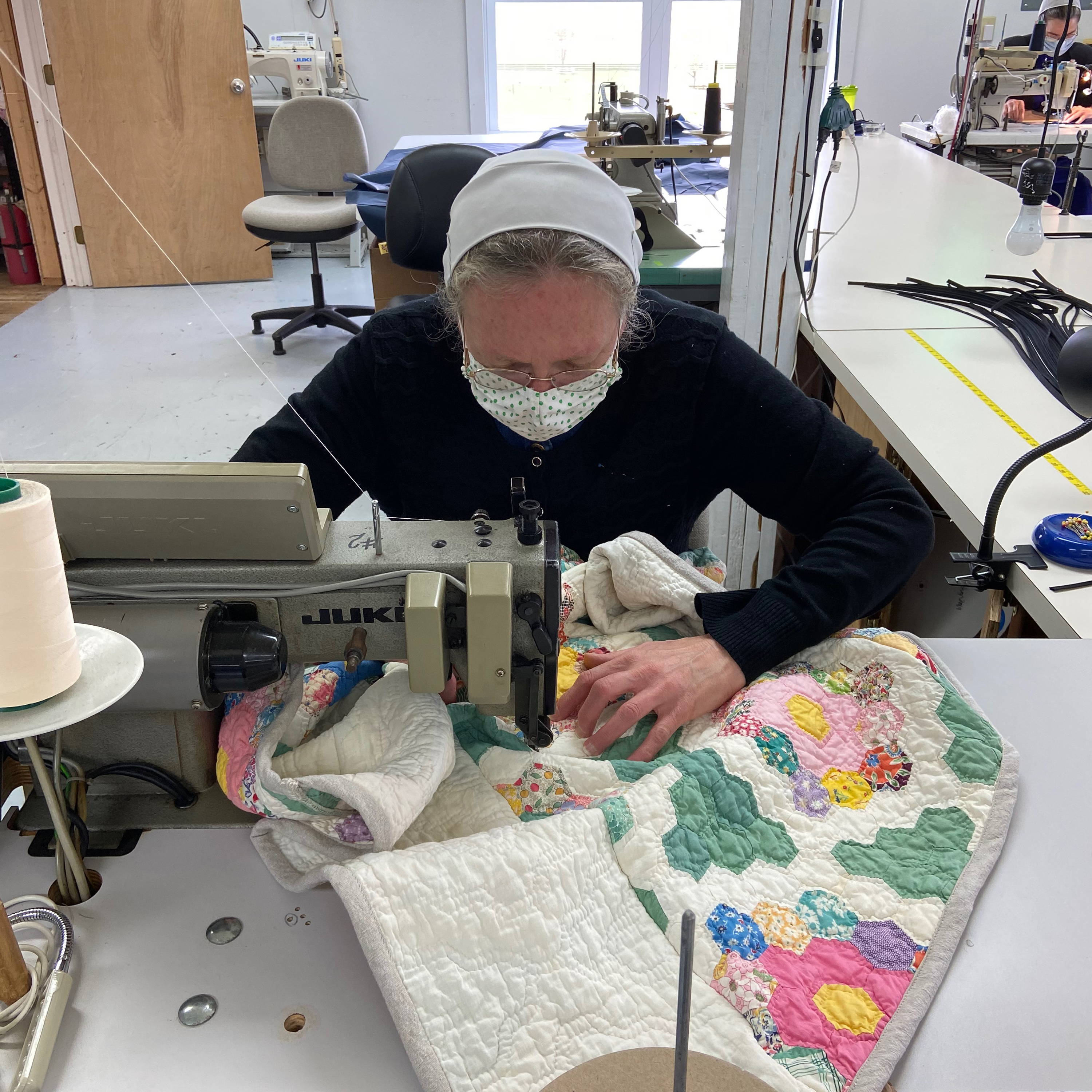 Once we receive your quilt in the mail, it goes right into the experienced hands of our seamstresses at our workroom is in rural Lancaster County, Pennsylvania.
We then lay out your quilt in our cutting room and have a FaceTime consultation with you for final design approval.
If there are any personal details that you would like to add, we're always happy to try our best to accommodate. We have a huge collection of antique textiles and ephemera and we would love to personalize or add to your heirloom if you are interested.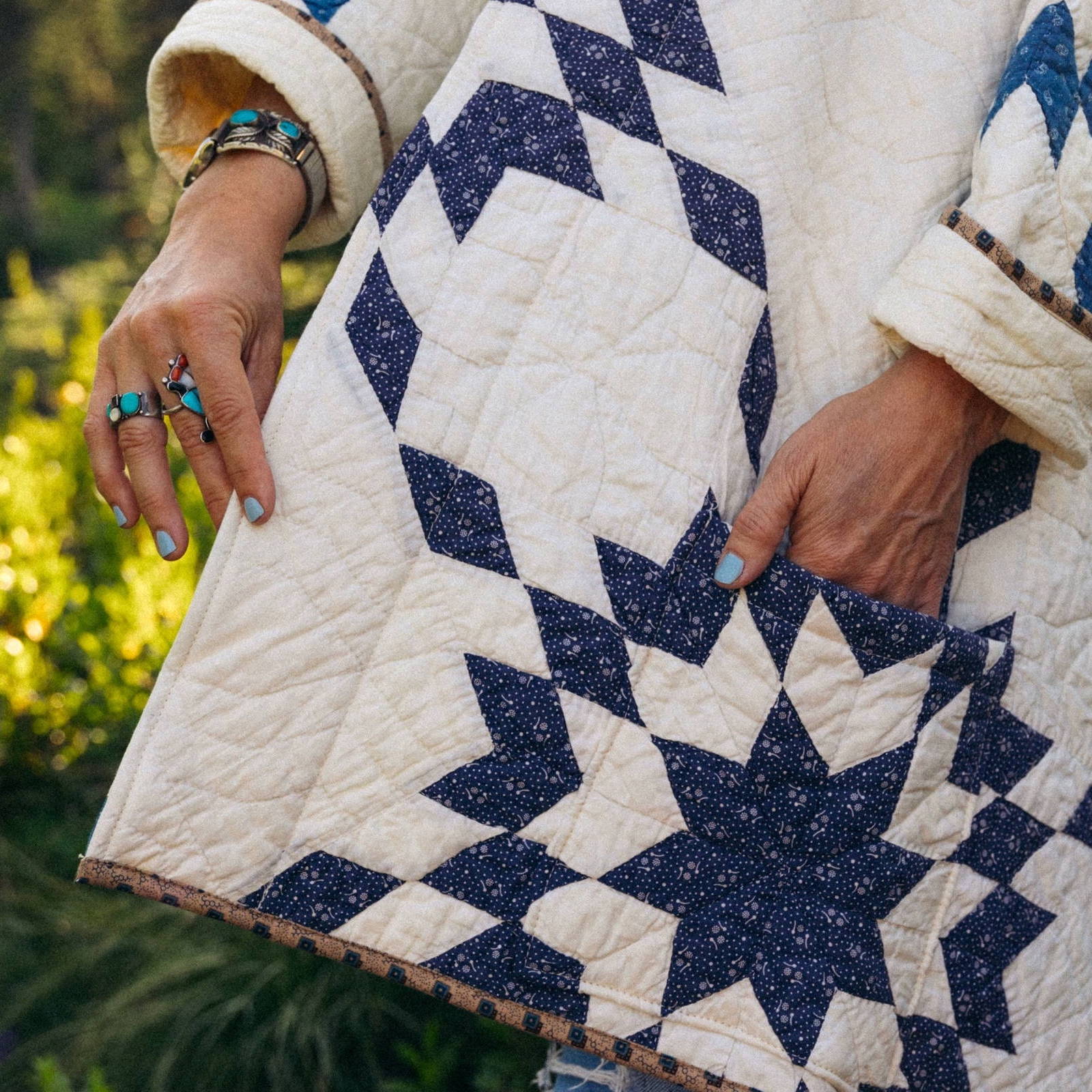 When your jacket is complete, we will send it back to you via USPS priority mail.

Please note: turnaround time varies, but jackets are typically made and sent back within one month of receiving your quilt in the mail.
Our heart and soul goes into each one of our commissions and there is nothing we love more than receiving photos of you in your new piece of wearable art.
---
Before you proceed, please note that your quilt should be at least a queen size if you are interested in a Helen or Ethel jacket. If you have any questions at all about whether your quilt is large enough, please direct message us via Instagram or email us immediately.
---
---
Please send your quilt to: Lady Lancaster, 2850 Graystone Road, East Petersburg, PA 17520.